We connect people with business strategies to develop more human, productive and sustainable solutions
At Humans Talent we place people at the center of the organization, involving managers and teams in change processes to empower talent and drive business growth
Partnership
Working together to make your vision a reality
Methodology
We establish a proven, flexible, and agile system
Clarity
Transparency to make effective and sustainable decisions
360º Vision
Designing transversal and innovative solutions
We are a group of partners with solid experience in: Talent Management, Leadership, Culture, Business, Digital Strategy, Branding and Communication.
We run as a cross-functional team, collaboration side by side from a continuous improvement approach, and synergy to offer throughout solutions.
Talent Specialist and Business Consultant
Special Talent: Connect the purpose and talent of people with business solutions
Experience: 6 years
Formation: Psychology, MBA, HR, Coaching
Human Talent Co-founder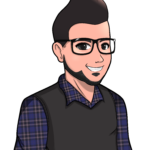 IT Consulting and
Leadership
Special Talent: Empower IT environments &
Train high-performance leaders
Experince: 15 years
Formation: System Engineer, Leadership, Projects
Human Talent Co-founder
Digital Transformation and Tech Strategies
Special Talent: Match business needs with digital tools and technologies
Experience: 15 years
Formation: Systems Engineer, ICT Management, Projects
Strolling Digital
Special Talent: Design brand solutions to make all business dreams come true
Experience: 5 years
Formation: Brand Consulting, Web Development, UX Design
SiteGrape
Do you want to join Humans Talent tribe?
If you want to submit a spontaneous application, leave us your CV and Cover Letter.
When we find your ideal position, we will contact you.